Colour
Black,
White,
Black/white
Print
Artcard,
Artcard / Artbricks
Category
Black/White,
Text & Symbols
Theme
Quotes & Typography,
Funny,
Black/White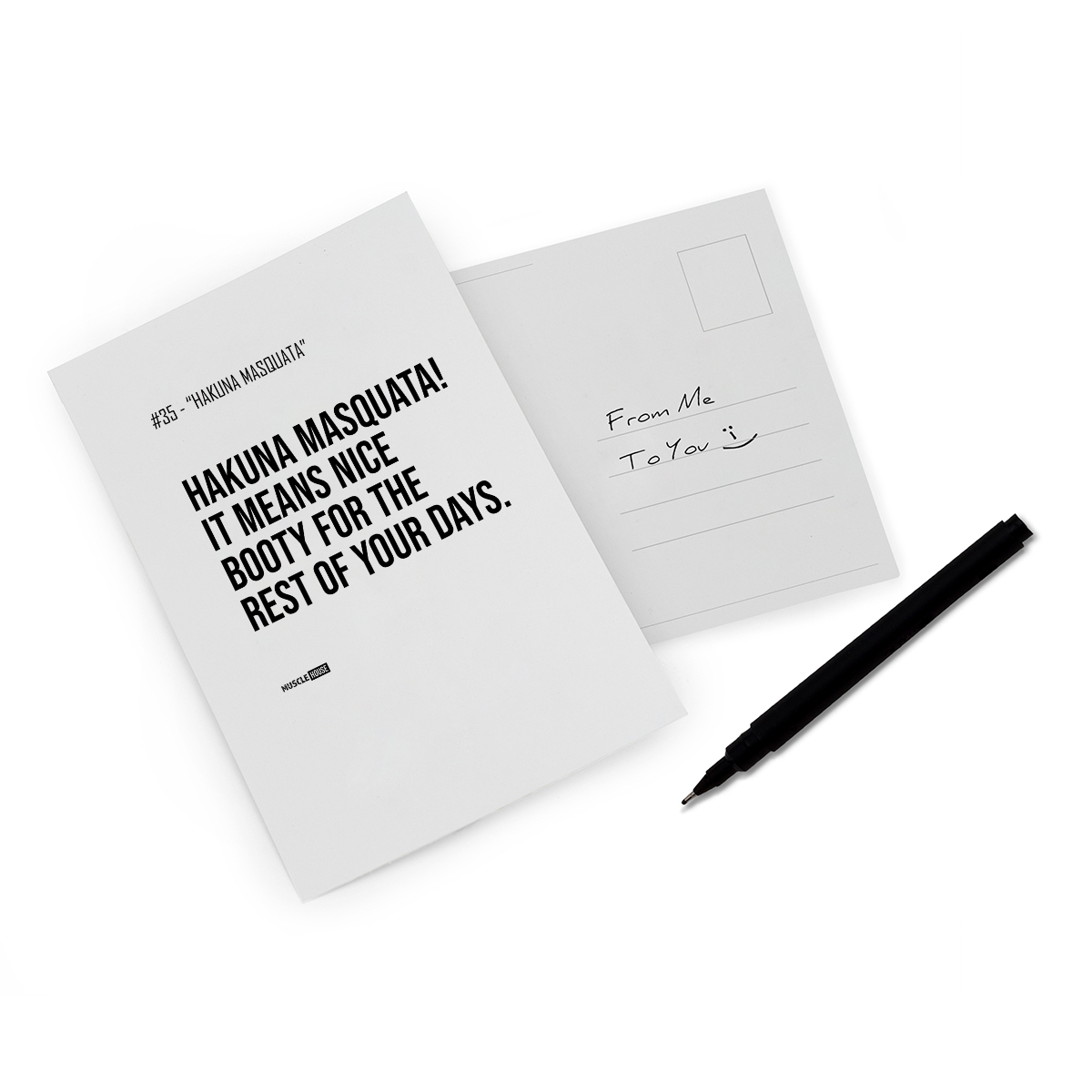 Art Cards / Postcards
Art cards is a series of cards, each in size 15 x 21 cm and printed on 350 g/mg matt varnished paper.
The back of the postcard has a field for a postage stamp and writing text, so the card can be used to send a personal greeting to colleagues, friends and family.
Mounting
Art cards are mainly used as postcards, but they can also be used as a decoration on a bulletin board, noticeboard or a refrigerator. Art Cards fit perfectly in our ​​​​​Nordic Line frames, size 15 x 21 cm, which are bought separately.
MuscleHouse